Property Background
With its gracious courtyard garden, arcaded passageways, and handsome Renaissance Revival brick façade by society architect Lafayette A. Goldstone, The Buchanan is among Turtle Bay's most elegant historic apartment buildings. Built in 1929, and now comprehensively renovated with every modern luxury, it offers the best of all worlds – classical residential features along with contemporary lifestyle amenities just steps from the heart of Midtown Manhattan.
Residents are welcomed to this iconic property by uniformed staff in its two boutique-scale marble lobbies with barrel-vaulted ceilings. Throughout the building, spacious studio to three-bedroom homes with generous floor plans enjoy abundant natural light. A fully equipped gym, an expansive private courtyard garden, fitness, play time, and social get-togethers are just an elevator ride away.
For a city that thrives on change, and for people inspired by that energy, The Buchanan provides a foundation of timeless quality and sophistication.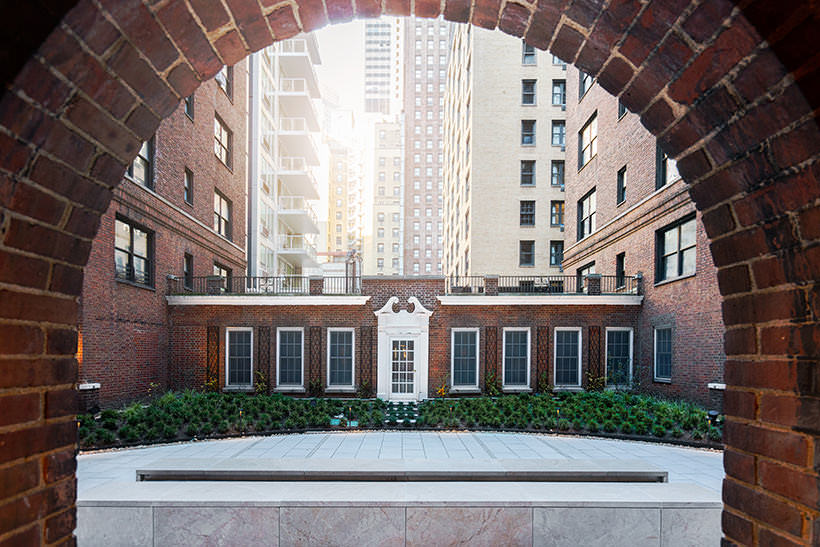 The Work of a Highly-Regarded American Architect
The Buchanan was the vision of a well-respected, yet little known American luxury apartment architect from Poughkeepsie. In Lafayette A. Goldstone's expansive 54 year career, his firm Rouse & Goldstone was responsible for a number of darling, pre-war apartment buildings in Manhattan.
Coronet Court. The Bordeaux. 1107 Fifth Avenue. La Bourgogne. The Veronique. Lafayette Court. The Buchanan.
While best known for his pre-war design sensibility, Goldstone was a pioneer incorporating post-war technology into his designs. That forward-looking mindset is something The Buchanan embraces today in its full restoration and modernization.
He was also known to take risks. Designing this building in this location was no small feat. Many people credit The Buchanan as the catalyst that transformed Midtown East from a seedy zone between Midtown and the East River into a thriving residential neighborhood. Today we are proud to carry that torch.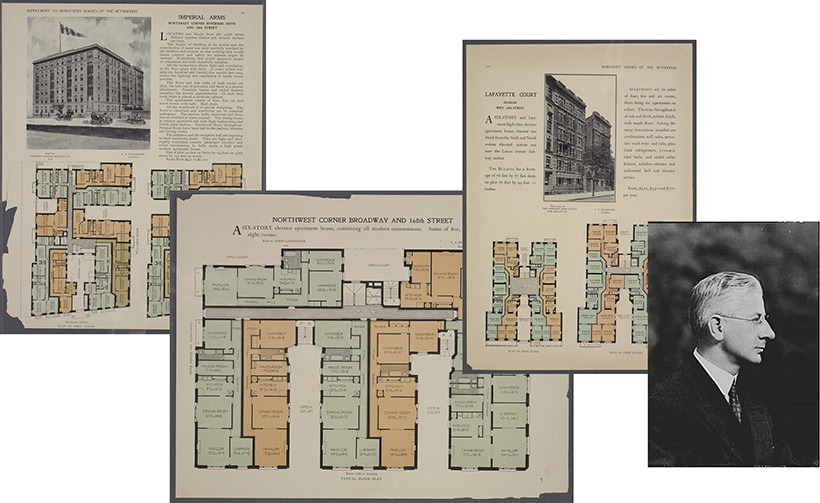 Manhattan's Coveted Pre-War Design Style
The Buchanan maintains a bold, brick-forward presence along Midtown's Third Avenue. Built in 1929, the design features many of the era's most coveted residential features, including fireplaces, spacious layouts, ornate detailing and hardwood floors in the residences. Goldstone laid out the building in a unique way, organizing homes across five elevator-serviced towers. This means stepping out of the elevator onto your floor shared with, in most cases, just three other residents. No long corridors. No long elevator wait times.
But the incredible privacy and home details pale in comparison to Goldstone's pre-war design work on the gracious 47th and 48th Street lobbies. Façade ornamentation and barrel-vaulted ceilings are reminders of the Roaring Twenties in Manhattan. Then step down the brick-arched arcade into The Buchanan's private courtyard. Many residents consider themselves lucky to have one of the few hidden parks sprinkled throughout Manhattan.
Many ask why "pre-war" is such a distinguishing factor in Manhattan apartment living. We like to think it is the city reminding us of the good days and great style in a thriving city. Now, you are invited to tour The Buchanan and experience it for yourself.